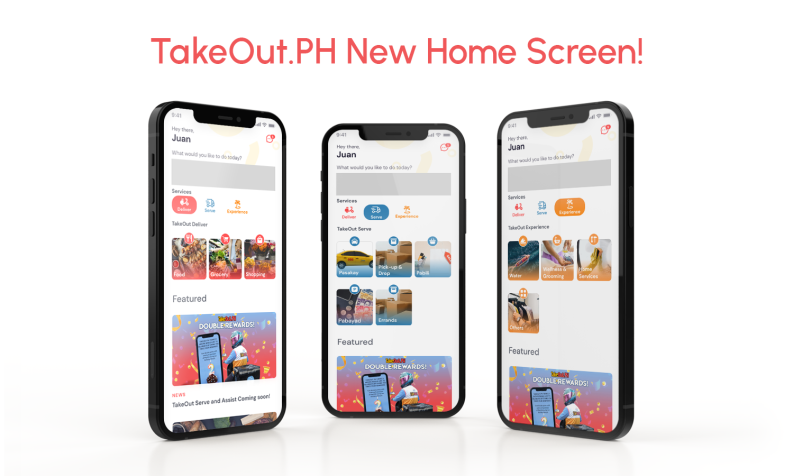 TakeOut.PH's new Home Screen
We are constantly improving our app and our services. We are now gearing up for the release of Takeout Experience in partnership with more stores, restaurants, hotels, transportation, tour agency and many more!
We believe in unforgettable, secure, and memorable experiences when you, your friends, and your family enjoy the TakeOut Experience.
You will also earn TakeOut Points as you book orders through the app, which you can use to redeem discounts on your next order or through our Customer Service Team.
TakeOut Experience and more app updates and improvements coming soon for you, your friends and your family!
Sa TakeOut.PH, Sigurado!